NEWSLETTER MARCH 2023
17 August 2023
Our Customers, their aircraft…
Nadège and her MCR-4S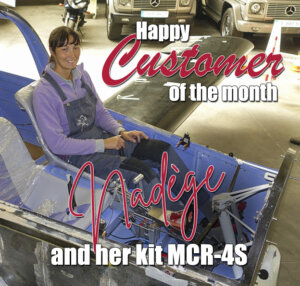 Nadège Supornpaibul is one of our customers. Air traffic controller and instructor at Eurocontrol in Maastricht since 1999, she is also a private pilot and logged 750 flight hours on DR-400, PA-28, Piper Cub, Mousquetaire, Katana and MCR-4S. Passionate about technology and always ready to take up challenges, in September 2009, she decided to buy an MCR-4S kit and to assemble it herself!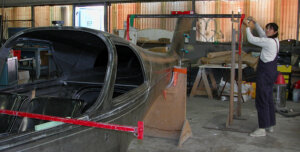 Although she has a degree in electrical engineering and automation, when she starts the assembly in a hangar in Darois (France), Nadège has no experience. But learning on the job does not frighten her and, throughout her course, many kind people will be brought to help and advise her…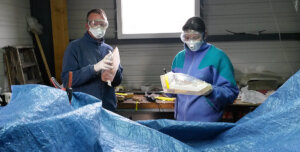 The first person to help her is her companion. And then, she meets a lot of people on the Darois airfield: they lend her part of a hangar, here a mechanic comes to give her advice, there a technician gives her tips, etc. It takes time, especially since there are several hours of driving between Maastricht, where she lives, and Darois.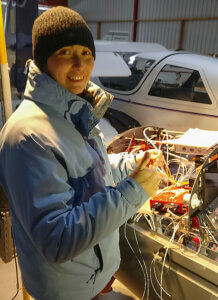 Nadège works between 4 and 6 weeks a year on her MCR-4S and, in 2018, she is moving her kit to Pontarlier where Sébastien Maginot and Éric Fumey, the head of SE AVIATION AIRCRAFT, are at her service. For example, she will do the wiring of her plane under the supervision of Sébastien, and Éric will use her MCR-4S as a support for the prototyping of the Rotax 915iS installation, from the cowlings to the engine mounts and the radiators!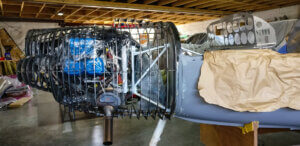 In 2023, after having been carried out slowly but surely, the work is coming to an end. Indeed, the assembly of the MCR-4S registered F-PCNS is almost finished: fuselage, all the carbon part, upholstery, avionics, etc. Nadège has good hopes to realize its maiden flight at the beginning of 2024, that is to say 15 years after having bought the kit!
At SE AVIATION AIRCRAFT, we admire the perseverance of this woman, motivated by an unrelenting passion… and we can't wait to see her machine flying. We will tell you more about it. It will be the occasion to honor Nadège once again, to conclude the great adventure of the assembly of her MCR-4S, and to start a new one… in the sky!

When Nadège speaks about her "adventure"…
Where there is a will, there's a way… if are given the proper means ! Assemble my plane was not a race, and I wanted that the things are well done. During all these years, I learned a lot from a technical point of view, but I especially met great people like Éric and Sébastien. When I needed help, Éric was always available in person or by phone, even before he took over the company. In 2009, I chose the MCR-4S because it is the best compromise between performance, fuel efficient and price. And I take great pleasure every time I fly an MCR-4S: it's a plane that can be flown with two fingers and two toes!
What's new with SE AVIATION AIRCRAFT?
New wings for F-PJCL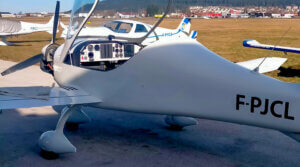 From aluminium to carbon…
The wings of the MCR VLA n°65 registered F-PJCL had an aluminum coating that showed traces of corrosion. At the request of its owner, the SE AVIATION AIRCRAFT teams took matters into their own hands!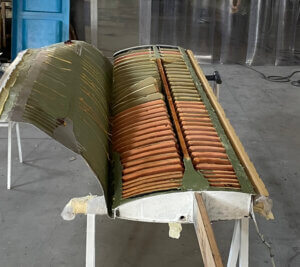 When we opened the wing, we discovered that the corrosion was much more important than it appeared. In addition to the aesthetic aspect, there was the obvious question of safety. The owner of the F-PJCL was right to be concerned: a serious repair was necessary!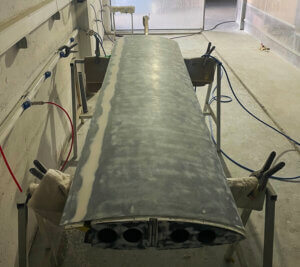 After checking the internal structure, we replaced the old aluminum coating with a new one made of carbon fiber.
So, with its new, more modern and stronger wing that will never present any corrosion, the VLA n°65 is ready to (a new) take-off!