NEWSLETTER MAY 2023
17 August 2023
Our Customers, their aircraft…
Philippe and his Mini Cruiser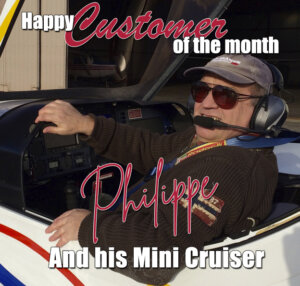 Philippe Klein is one of our customers. Private and aerobatic pilot since 1981, he has logged 1,500 flight hours and is the proud owner of an MCR Mini Cruiser. Registered F-PHCJ and acquired in 2009, his aircraft has a total of 650 flying hours. Based in Rouen (France), it has the particularity of having been the very first Mini Cruiser, for the good and simple reason that it is the prototype and is equipped with the Rotax 912S of 100 hp.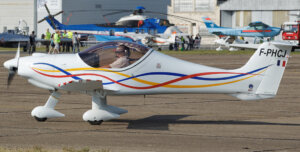 And if some would claim that the power of this Rotax is too low, this brave Mini Cruiser allows Philippe to travel the length and breadth of France…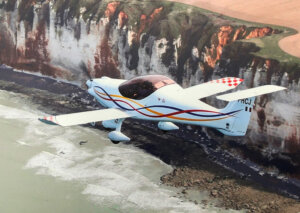 Strasbourg, La Rochelle, Bordeaux, Arcachon, Montpellier, Aix-en-Provence, Quiberon, Belle-île-en-Mer; these are Philippe's favourite destinations, and the list is far from exhaustive! We have to admit that you can do a lot with 100 hp, a few litres of fuel in the tanks, an automatic pilot and at 140 kt!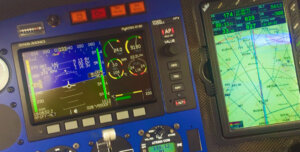 It should also be noted that the Mini Cruiser F-PHCJ is not Philippe's first MCR. Indeed, between 2005 and 2009, he already owned a VLA MCR.
Finally, we should note that he is a volunteer for the association "Ciel Solidaire" and that his mission is to fly over the Mediterranean in order to spot migrant boats in danger. And, for years, do you know on which aircraft he has carried out this task? An MCR-4S! Definitely, the MCRs and Philippe Klein, it's a never-ending story!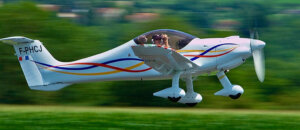 Philippe speaks about his MCR Mini Cruiser…
The Mini Cruiser matches perfectly with my expectations in terms of speed, autonomy and safety with its recovery parachute system. As far as fun is concerned, I have nothing but pleasure at the controls…
Oh, and recently, I had a friend of mine, an airline pilot, who try it out. Well, he was seduced… and he bought an MCR (ULC) !
What's new with SE AVIATION AIRCRAFT?
A refreshing cure for the MCR-4S F-PLUC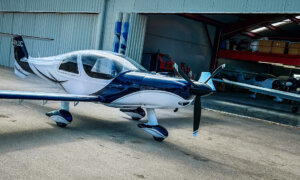 This month, at SE AVIATION AIRCRAFT, our teams have completed the restoration of the MCR-4S registered F-PLUC. Built in 2003 and with a total of 1,200 flying hours, this aircraft was based on an island, until it was recently sold to a German customer. And, let's face it: this MCR-4S was in a poor state with, among other things, many traces of corrosion. A good refreshing and a serious retrofit were necessary…

So, for several months, our mechanics, engineers and painters worked on this MCR-4S.
While many corroded parts could be repaired, the tailplane was so badly damaged that the only solution was to change it. At the customer's request, a new Rotax 915IS was installed, and a fresh new paint job was applied to the aircraft. In short, the machine was given a new lease of life, and more…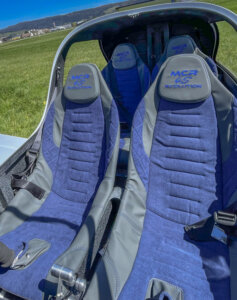 Because, as well as being repaired, the F-PLUC has been retrofitted, starting with the installation of our new flap system. The SE AVIATION AIRCRAFT teams then worked on the cabin to install our new Premium seats. Thanks to the customer's choice of colours, the overall look is now very elegant: beautiful stitching is combined with "charcoal grey" leather, and "midnight blue" alcantara.
In the end, the MCR-4S (now) Evolution F-PLUC is unrecognizable. It's simple: it doesn't look 20 years old, it looks new!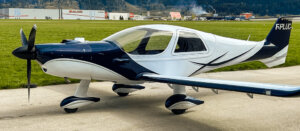 We wish its new owner many more years of flying pleasure.